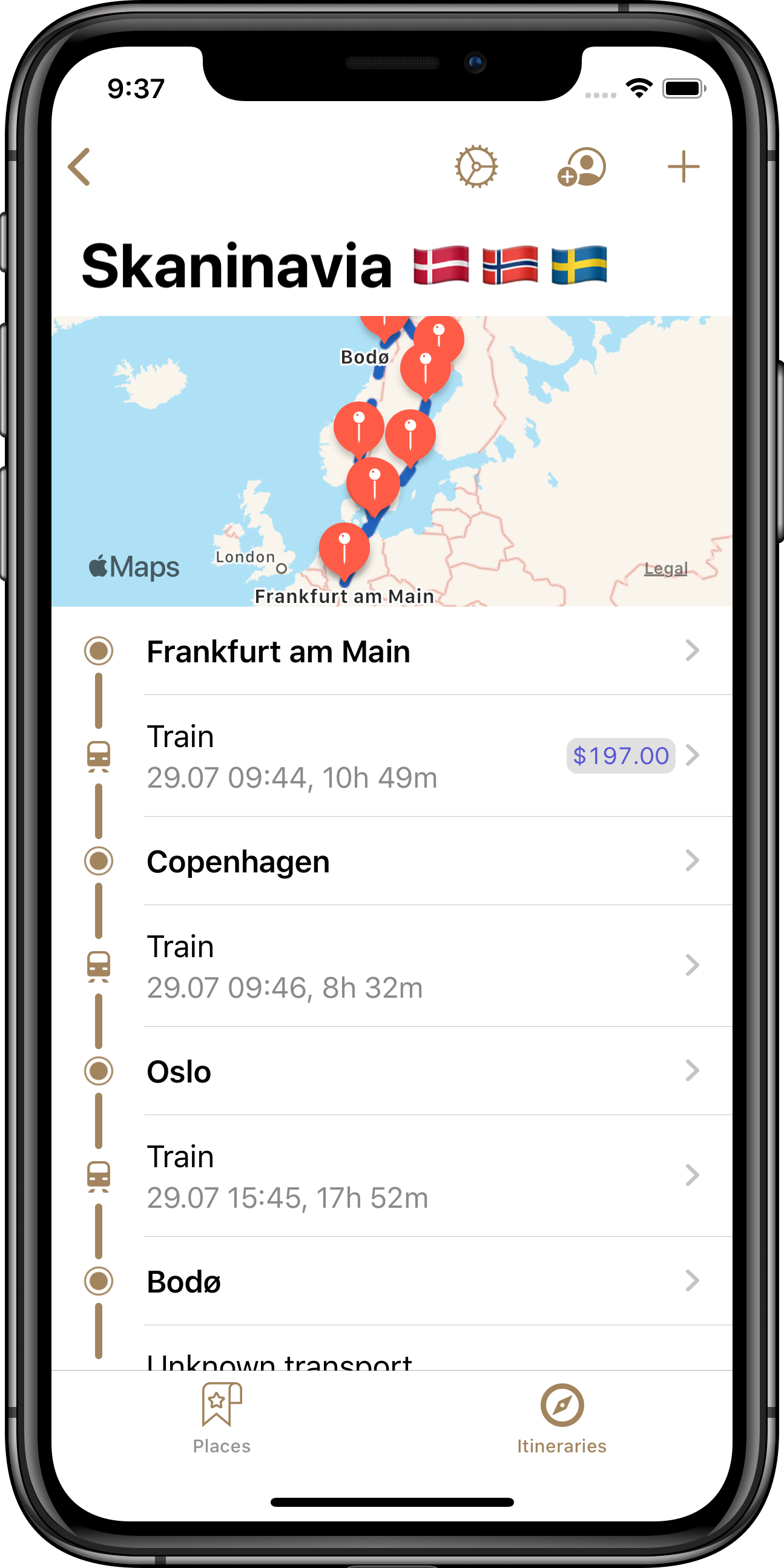 Destinations
Remember all your destinations, their length of stay and the means of transport between them.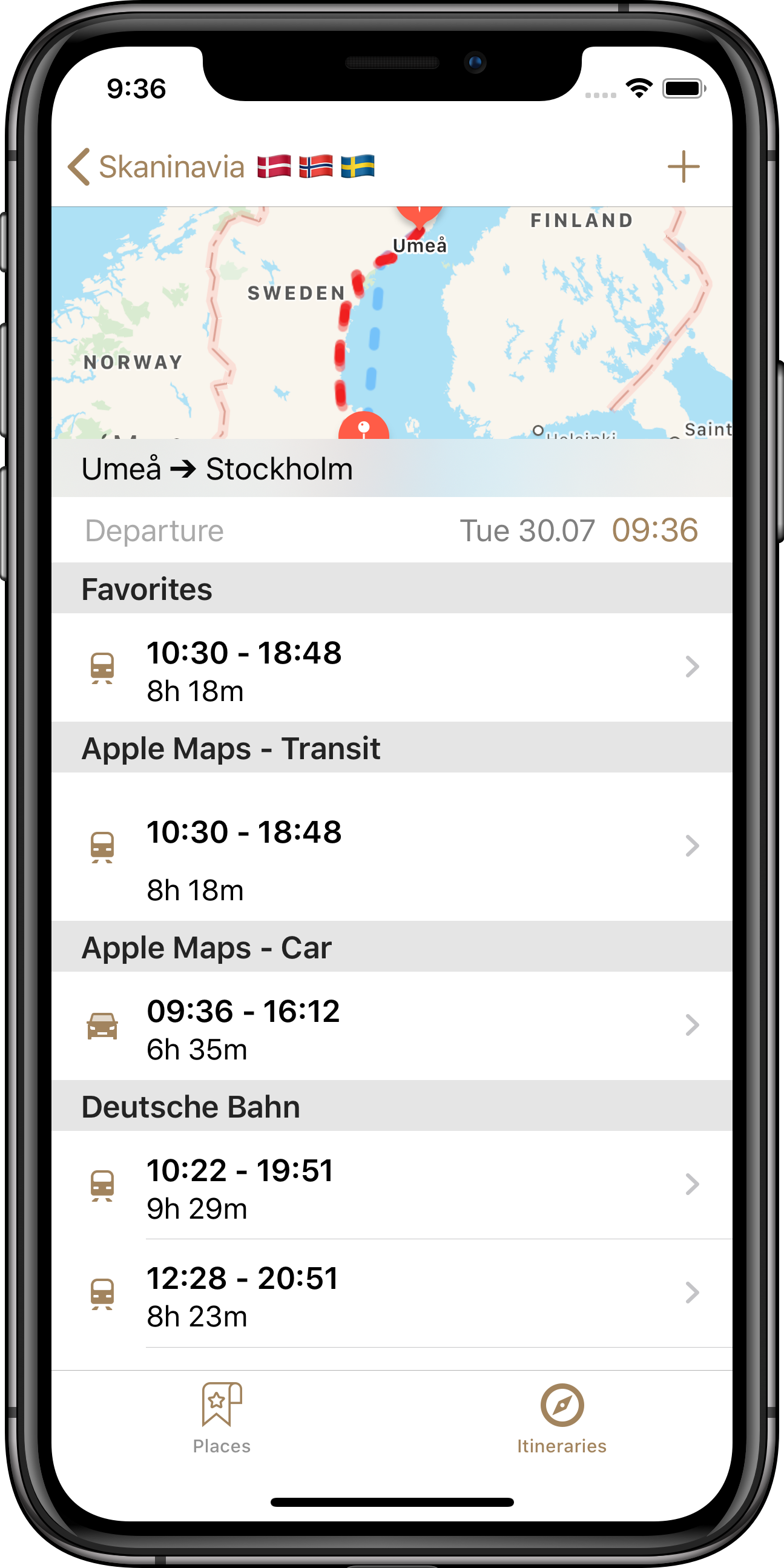 Transportation
Recommendations for means of transport to get to your destinations.
Collect
Collect your favourite places such as hotels, bars, restaurants or parks.
Places
Your favourite places and those of your fellow travelers are displayed at your destinations.